THE FOUNDING OF THE KNIGHTS TEMPLAR
London Regalia
THE FOUNDING OF THE KNIGHTS TEMPLAR
FOUNDING OF THE KNIGHTS TEMPLAR
Firstly, Hugues de Payens, a French knight, with eight cousins and allies founded the Knights Templar around 1118. The Poor Knights of the Temple, a military order, was founded by them. The Knight Templar's mission is to protect European pilgrims visiting Holy Land attractions while also conducting military activities. They set their headquarters on the holy Temple Mount in Jerusalem. They're digging around in the mountains; either looking for something or hiding something.
Many religious leaders can be critiqued when the Knight Templar first discovered them. Bernard of Clairvaux, who wrote about the rule of a knight templar; lends his support to the knight templar.
In 1139, Pope Innocent II issued a Papal Bull granting the Knights Templar exceptional powers. The Templars were exempt from paying taxes.
The Knights Templar provide specialized training. In whatever situation, they don't give up. The Knights Templar established a thriving banking network and grew to wield immense financial power. Religious pilgrims could use their banking systems to deposit assets in their home countries and withdraw monies in the Holy Land.
So, The Knights Templars are without a doubt one of history's greatest warriors. Thus, Many novels and films have been written about the life of the Knights Templar.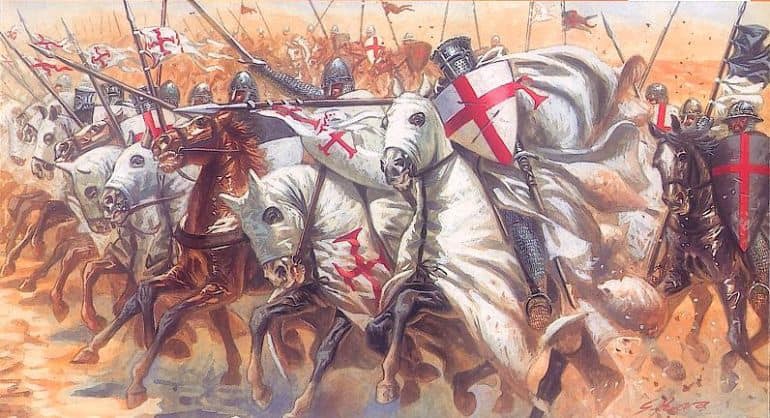 Tags: Masonic aprons, York Rite
London Regalia UK also has a wide variety of Masonic Regalia, Masonic Supplies, Blue Lodge Regalia, Kilts and apparels, Masonic Aprons, York Rite Regalia, OES Regalia and many more. So, visit our website.