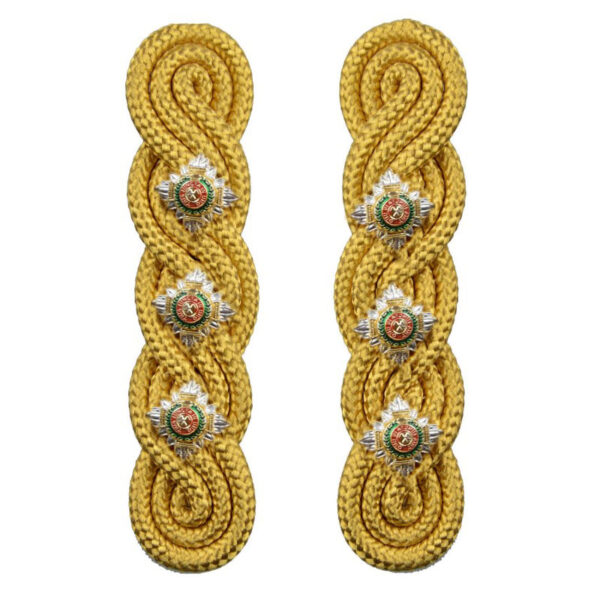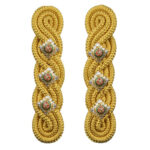 British Army Captain Gold Epaulette
$105.00
Description
British Army Captain Gold Epaulette
British Army Captain Gold Epaulette
Features:
High quality british army

captain g

old epaulettes

Made from gold gilt wire

Loop and hook (Velcro) on back

Excellent detailing and finishing

Quality guaranteed
 The best quality British army captain gold epaulettes are made of durable material. Firstly, these beautiful boards are made from gold gilt wire and come with a loop and hook (Velcro) on the back. Secondly, our skilled workers have designed these beautiful epaulettes very elegantly with an excellent level of detailing and finishing. 
London Regalia offers you a wide range of quality products at a very reasonable price. We use the finest quality materials in the manufacturing of our entire range of products. Because we believe that our customer deserves the best. So, come and grab your favourite products at the best prices available in the market. 
Note: We accept all custom orders and we will love to discuss the latest trends and innovations. We have added a range of Scottish Kilt to fulfil your needs and all Kilt Collection will be of the best quality. Must check our other items. You can also visit our UK freemasonry products shop here.