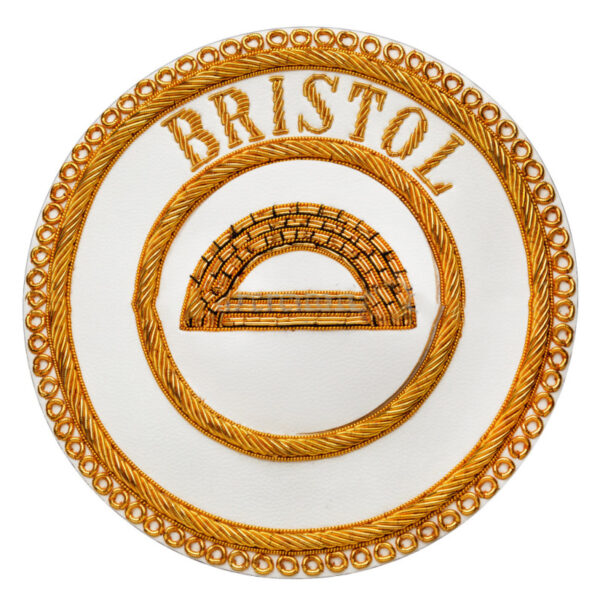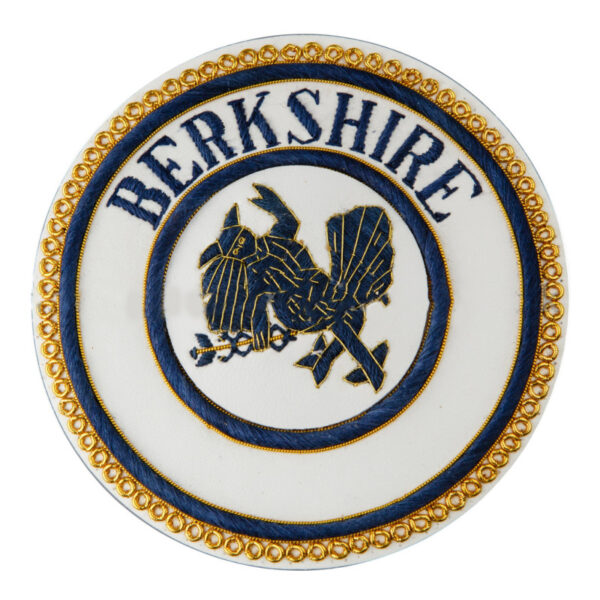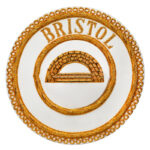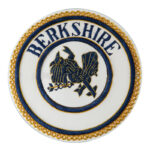 Apron Badges Full Dress or Undress
£35.00
Craft Dress & Undress Badge 110mm Diameter

White leather base

Double-sided sticky backing

Self-adhesive 3M peel off sticky back to the badge
Compare
Compare
Description
Apron Badges Full Dress or Undress
Apron Badges Full Dress or Undress
Features:
Premium quality handmade Craft Dress & Undress Badge

Craft Dress & Undress Badge 110mm Diameter

White leather base

Double-sided sticky backing

Self-adhesive 3M peel off sticky back to the badge

Badges made to order to the required Province / Rank
Full Dress Badge:
Hand embroidered with gold bullion wire
Undress Badge:
Hand embroidered with gold bullion wire and blue thread
Description:
The handmade dress and undress apron badge is 110mm in diameter and wonderfully produced by our expert crew using blue and gold bullion thread. The reverse of the badge features a 3M sticky peel-off backing. When adhering to your apron, use additional adhesive for a stronger, longer-lasting hold. Each badge includes a durable self-adhesive double-sided sticker for attaching the badge to the apron.
Custom-made Provincial Full Dress and Undress Apron Badge and Collar Jewel to your Province/District and Rank specifications. A high-quality hand-embroidered dress and undress badge made from blue and gold bullion wire with a self-adhesive back. Both goods are made to a very high grade in the United Kingdom.
We are Masonic Supplies and we have a wide range of Masonic Regalia Products. We Supply all degrees of Masonry Accessories. Visit our Site to get a discount on your favorite products.
You can also visit our USA Masonry Shop.