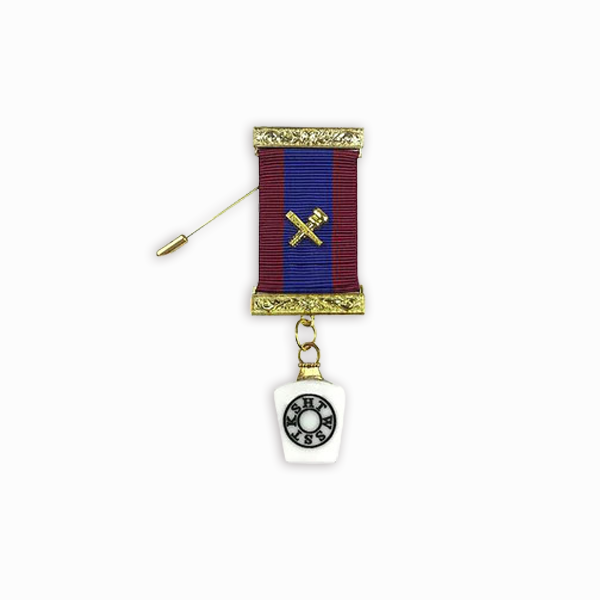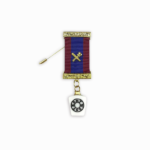 Mark Provincial Breast Jewel | Masonic Regalia
£25.00
Gilt Bars

Gilt Maul & Chise

The Ribbon width is 25 mm

Size approx: 3,4 x 11 cm
Compare
Compare
Description
Mark Provincial Breast Jewel
Mark Provincial Breast Jewel
Features:
Finest quality breast jewel

Gilt Bars

Gilt Maul & Chise

The breast jewel is gold platted

Polished to a high standard

The Ribbon width is 25 mm

Size approx: 3,4 x 11 cm

Stickpin fitting on the back
Description:
This Masonic breast gem is composed of high quality materials. It is available in dual color blue and maroon ribbons, with the freemasonry ensign beautifully positioned on the dual color ribbon. It is one of the nicest gifts you can give to your loved ones and fellow Freemasons. On the back, there is a stick pin fitting attachment. We include a nice pouch with this well-designed breast gem.
The provincial breast gem for the Mark degree completes your regalia appearance at lodge meetings, activities, and investiture ceremonies. Mark Degree provincial officers wear this Masonic item. The expert craftsmen have created an aesthetically pleasing piece with a high level of workmanship and polishing. On various occasions, any Freemason may present this breast jewel to their Masonic brothers. It is available at a reduced price
We are Masonic Supplies and we have a wide range of Masonic Regalia Products. We Supply all degrees of Masonry Accessories. Visit our Site to get a discount on your favorite products.
You can also visit our USA Masonry Shop.