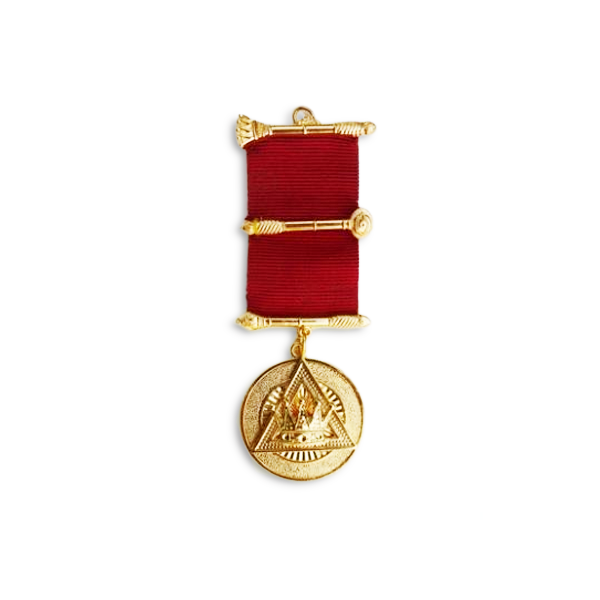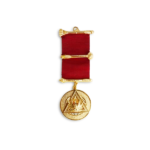 Royal Arch PZ Masonic Breast Jewel
£34.68
Finely polished emblems a circle, a triangle, and crown

Metal Gilt

The back of Jewel has a stickpin fitting

The Ribbon is 32 mm wide

Size approx: 3,4 x 11 cm
Compare
Description
Masonic Breast Jewels – Royal Arch Chapter PZ Breast Jewel
Royal Arch Chapter PZ Masonic Breast Jewel
Features:
New Superb Royal Arch Chapter PZ Breast Jewel

Finely polished emblems a circle, a triangle, and crown

Metal Gilt

Watermarked silk ribbon

Quality jewel with great detail and polished to a very high level

The back of Jewel has a stickpin fitting

Smooth finish with quality gold plating

The Ribbon is 32 mm wide

Size approx: 3,4 x 11 cm

long lasting luster
Description:
London Regaliais pleased to give a perfect and elegantly created Royal Arch P.Z Breast Jewel to the masonic brothers. The diamond was meticulously constructed to complement long held Freemasonic beliefs.
It is of the greatest caliber. Masonic breast jewels are derived from gems worn by craftsmen with their clothing. It has a gorgeous crown and a gilt-polished symbol circular with a triangle. We also provide a variety of additional aprons and sashes. A variety of other aprons are available. 
We are Masonic Supplies and we have a wide range of Masonic Regalia Products. We Supply all degrees of Masonry Accessories. Visit our Site to get a discount on your favorite products.
You can also visit our UK Masonry Shop.
.