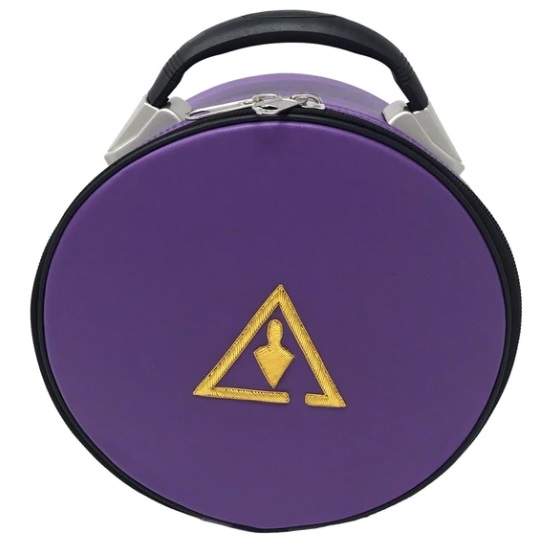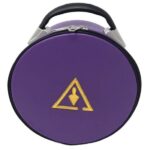 Royal & Select Masonic Hat/Cap Case in Purple
Masonic Cap case made with Purple Leather

Masonic Cap case

Zip Opening
Compare
Compare
Description
Royal & Select Cryptic Masonic Hat/Cap Case Purple
Royal & Select Cryptic Masonic Hat/Cap Case Purple
Features:
Masonic Cap case made with Purple Leather

Masonic Cap case

Zip Opening

Size standard

Height : 10cm

Diameter : 22cm
This is a new styled Royal & Select Cryptic Masonic Hat/Cap Case Purple, imitation leather Cap case. Its design makes it ideal for easily carrying and storage. It is Fully stitched provides strength and durability. It Keep your cap secure in this beautiful case. Fully stitched edges provide strength and durability. Keep your apron and documents secure in this beautiful case. So this apron holder bag is an excellent gift for your freemason brothers and their family members. The height of this case is 10cm and the diameter is 22cm. Durable Purple leather is used to make this masonic case.
Also available in standard sizes the height of the Cap Case is 10 and the diameter is 22cm. you can easily use a cap case.