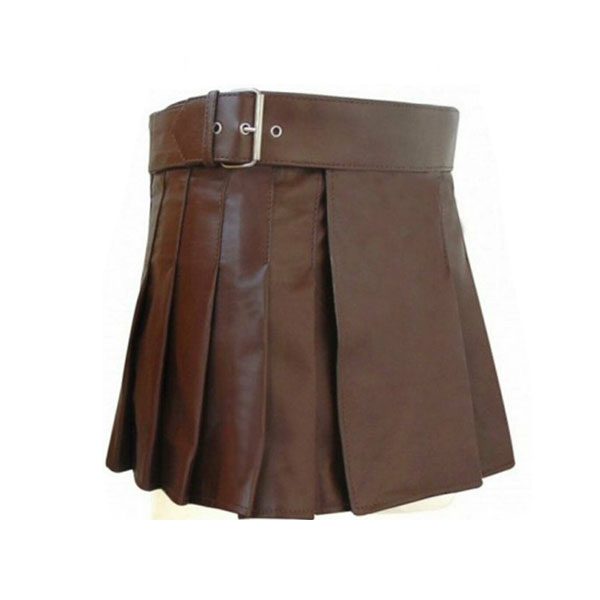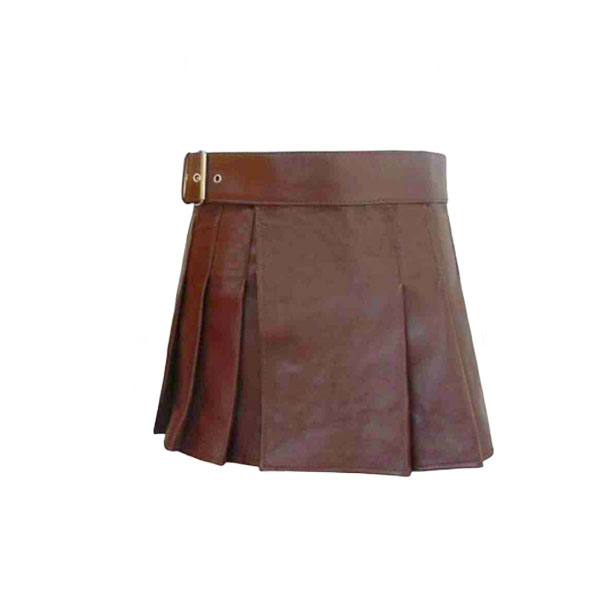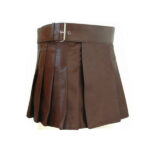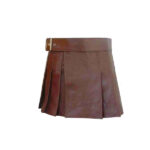 Brown Mini Leather Kilt
£160.00
Handmade kilt

100% Original Leather indeed
Compare
Compare
Description
Brown Mini Leather Kilt
Leather Kilt – Brown Mini Leather Kilt
Features:
Handmade kilt

100% Original Leather indeed

High-Quality Kilt
Description:
So, The Brown Leather Kilt Highland is made for leather kilt lovers. Despite being a leather kilt, it helps you to enjoy total comfort. The front apron falls straight as it is a female kilt. So it is a little high. There are a few pleats on the front side that goes all the way to the back. Mini Leather Kilts are available for purchase. Brown Leather Highland Gladiator Viking Kilt is made for leather kilt fans looking for a Gladiator-style kilt. This kilt is fitted with a belt for a better fit.
Thus, there is a belt attached to this kilt. Which makes it the best-fitted kilt. The belt helps the wearer to wear the kilt with the best adjustments. The belt is hooked from the side. You can wear a leather kilt in form or informal occasions. You look Beautiful.
So, We are London Regalia UK and we have a wide range of Masonic Regalia Products. We Supply all degrees of Masonry Accessories. Visit our Site to get a discount on your favorite products.
You can also visit our USA Masonry Shop.