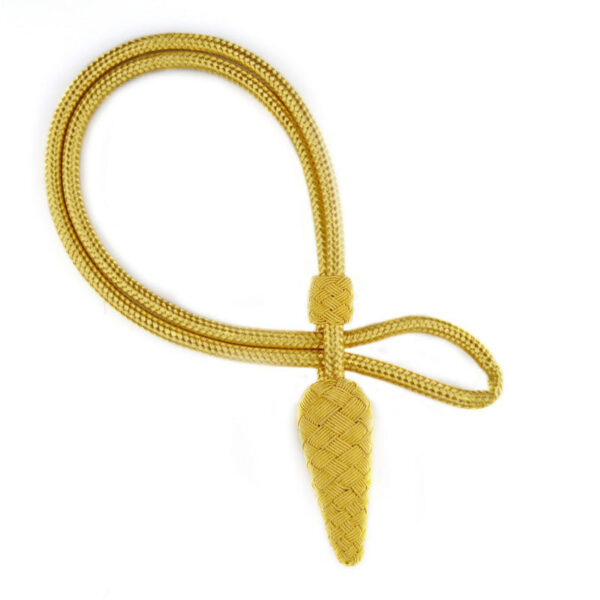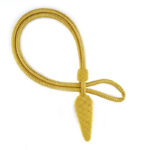 Foot Guard Officers Gold Sword Knot
£43.86
High-quality gold cord sword knot

Made of durable material (gold wire)

One beautiful acorn

Excellent detailing and finishing
Compare
Compare
Description
Foot Guard Officers Gold Sword Knot
Foot Guard Officers Gold Sword Knot
Features:
High-quality gold cord sword knot

Made of durable material (gold wire)

One beautiful acorn

Excellent detailing and finishing

Perfect to secure your sword

For foot guard officers

Quality guaranteed
Description:
We are presenting you with a high-quality, beautiful, and strong foot guard officer's gold sword knot. Also, our skilled workers have made this beautiful shoulder sash very elegantly with an excellent level of detailing and finishing. Perfect to secure your sword and it is also used for decorative design in modern days.
If you have any questions, please do not hesitate to contact us; our friendly customer service team is waiting to assist you. London Regalia is dedicated to providing the highest level of service and total customer satisfaction. Add it to your Wish List to stay up to date on the latest deals and discounts.
We are Masonic Supplies and we have a wide range of Masonic Regalia Products. We Supply all degrees of Masonry Accessories. Visit our Site to get a discount on your favorite products.
You can also visit our USA Masonry Shop.