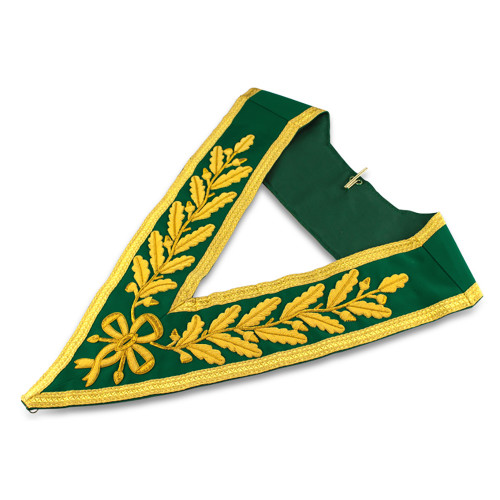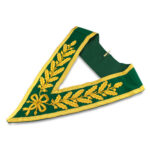 Grand Officer Collar
£140.00
High quality Grand Officer Collar

Stitched gold metal hook for attachment to collar

Clip for securing a collar jewel

"V" tip fitted with Jewel swivel hook
Compare
Compare
Description
Grand Officer Collar
Grand Officer Collar – Hand embroidered
Features:
High quality Grand Officer Collar

Stitched gold metal hook for attachment to collar

Clip for securing a collar jewel

"V" tip fitted with Jewel swivel hook

Perfect combination of green and golden color 
Description:
Collars had long been worn by knights, members of royal families, high dignitaries, members of noble orders and so on and if you're really looking forward to making the best impression at the Lodge then you are at the best place. But, however, on the other hand, we've got a dedicated team from, production designers, shippers who work tirelessly to supply high quality regalia promptly on time.
We are Masonic Supplies and we have a wide range of Masonic Regalia Products. We Supply all degrees of Masonry Accessories. Visit our Site to get a discount on your favorite products.
You can also visit our USA Masonry Shop.