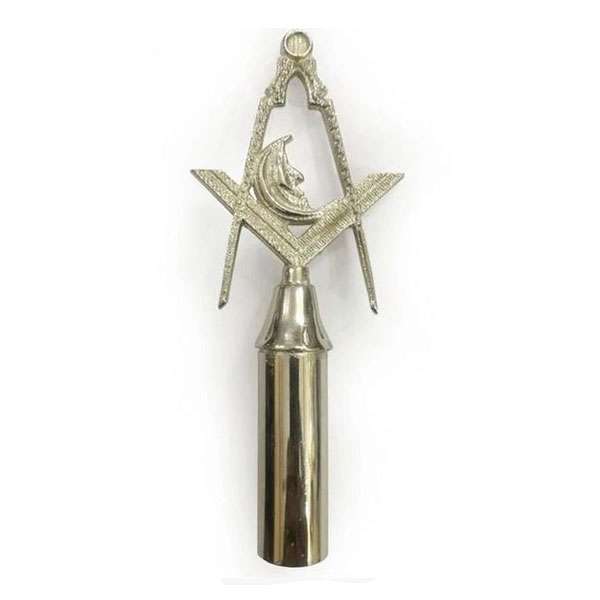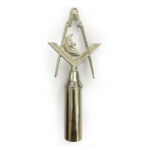 Junior Deacon Blue Lodge Masonic Rod Top
£89.00
Choice of Nickel Finish or Gold or Silver Plated Finish

Square & Compass with Moon

Perfect for Your Needs

For Men's
Compare
Compare
Description
Junior Deacon Blue Lodge Masonic Rod Top
Blue Lodge – Junior Deacon Blue Lodge Masonic Rod Top
Features:
Choice of Nickel Finish or Gold or Silver Plated Finish

Square & Compass with Moon

Perfect for Your Needs

For Men's

High Quality Product

Product at your doorsteps
Description:
Freemasons all around the world have begun to wear clothes and jewelry that advertise their membership in the Craft. Many new Freemasons are wearing Masonic jewelry such as Masonic identification badges, Masonic bands, Masonic cufflinks, and other types of Freemasonry jewelry, and they ask what the various Masonic symbols signify. Best high-quality Products from our store. Product at your doorsteps.
Entered Apprentice, Fellowcraft, and Master Mason are the three degrees of craft lodge Freemasonry. The square and compass emblem is commonly used on artisan lodge jewelry. Past Masters usually (but not always) wear Past Master pins or rings. The Worshipful Master pendant denotes that the wearer has retained the position of Worshipful Master in their lodge.
So, We are London Regalia UK and we have a wide range of Masonic Regalia Products. We also Supply all degrees of Masonry Accessories. Visit our Site to get a discount on your favorite products.
You can also visit our USA Masonry Shop.