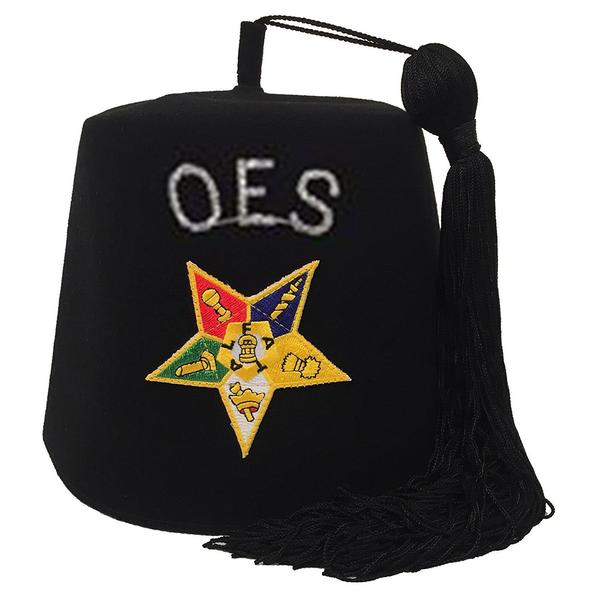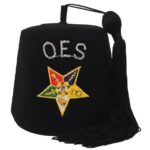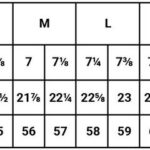 The Order of the Eastern Star – Black Fez
£73.00
Stonewash

Star OES Rhinestone closure

Star: Machine Embroidered Patch

OES Rhinestone

Tassel: 12″ Long
Compare
Compare
Description
Order of the Eastern Star OES Rhinestone Black Fez
Order of the Eastern Star OES Rhinestone Black Fez
Features:
Stonewash

Star OES Rhinestone closure

Star: Machine Embroidered Patch

OES Rhinestone

Tassel: 12″ Long

Sweatband around the bottom interior of the Fez
Measurement:
To determine the length, you can use a tape measure or a length of string that you will have to hold up to a tape measure. Wrap the string or tape around your head 1/8″ above your ear, across the mid-forehead, and around your entire head. Hold the tape firmly but not overly so. To put it simply, you must measure your head to determine where the hat will sit. If your measurement is in the middle of a size range, go with the next largest size.
Fez Hat Size:
6/1 (20 3/8"-20 5/8")
6-5/8 (20 ¾" – 21")
6-3/4 ( 20 1/8" -21 3/8")
6-7/8 (21 ½"- 21 ¾")
7 (21 7/8"-22 1/8" )
7-1/8 (22 1/4"- 22 1/2")
7-1/4 (22 5/8"- 23 ¼")
7-3/8 (23"-23" ¼")
7-1/2 (23 3/8" – 23 5/8" )
7-5/8 (23 ¾" – 24")
7-3/4 (24 1/8"- 24 3/8")
7-7/8 (24 ½" – 24 ¾")
8(24 7/8"-25 1/8")