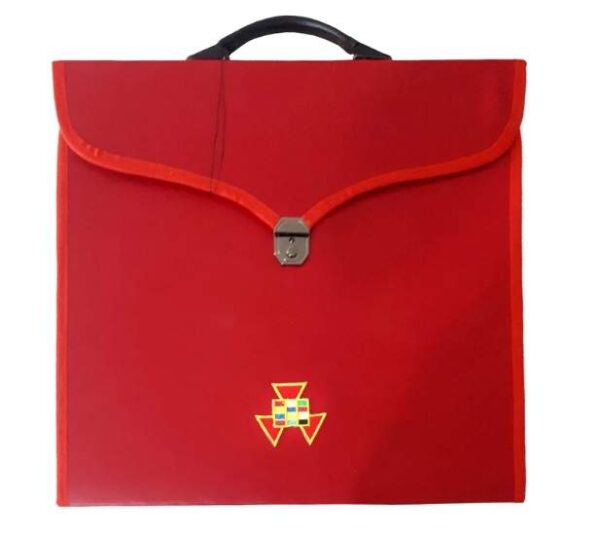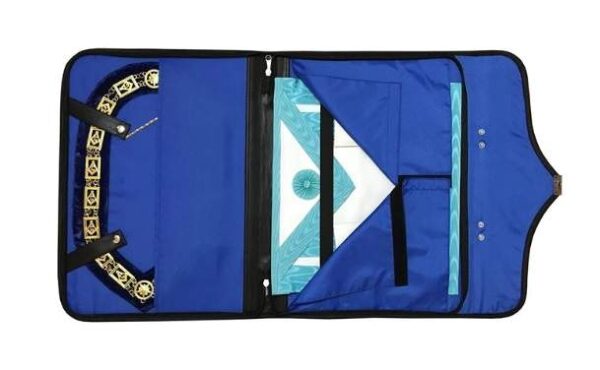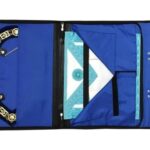 Masonic Past High Priest PHP MM/WM and Provincial Full Dress Cases II
£49.00
Masonic brief Case

3 side zipper opening

Black Leather
Compare
Compare
Description
Masonic Past High Priest PHP MM/WM and Provincial Full Dress Cases II
Masonic Past High Priest PHP MM/WM and Provincial Full Dress briefCase II
Features:
Masonic brief Case

3 side zipper opening

Black Leather

Quality Metal Lock

Inside pocket and strap to hold apron, gloves, and accessories

Solid Hand Strap

Size : 17 x 19 x 2

Best quality leather indeed
This is a new styled, Masonic Past High Priest imitation leather flap-over briefcase that is fairly slimline in its design, making it ideal for easily carrying and storage of regalia like an apron, documents, files, and also personal effects. Although quality metal lock secures the flap-over top. Fully stitched edges provide strength and durability. Keep your apron and documents secure in this beautiful briefcase. So this apron holder bag is an excellent gift for your freemason brothers and their family members. The size of this Masonic Briefcase is 19 x 17 x 2 inches. Quality products are guaranteed from our store.
So, We are London Regalia UK. and we have a wide range of Masonic Regalia Products. We also Supply all degrees of Masonry Accessories. Visit our Site to get a discount on your favorite products.
You can also visit our USA Masonry Shop.