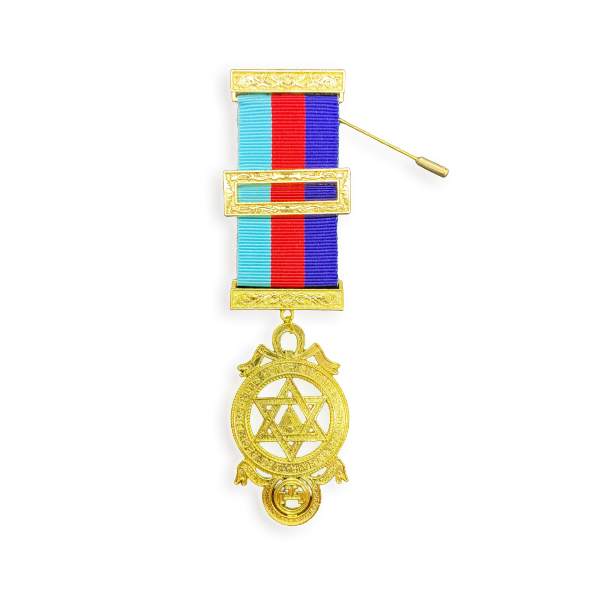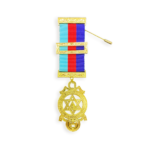 Royal Arch Provincial Breast Jewel
£8.85
Base Metal, Gilt Finish.

38mm Tri-coloured jewel

Superior Design jewel

Back Stickpin Fitting
Compare
Compare
Description
Royal Arch Provincial Breast Jewel
Royal Arch Provincial Breast Jewel
Features:
Royal Provincial breast jewel of exceptional quality

Base Metal, Gilt Finish.

38mm Tri-coloured Ribbon

Superior Design jewel

Back Stickpin Fitting

Quality Jewel with great detail and polished to a very high standard

Gold plated metal fittings  
Description:
The Royal Arch Provincial Breast Jewel is a large size jewel with a complex design on both sides of the lower pendant. It is created to a very high standard. The round form, combined with the star emblem in the center, gives it a stunning appearance. It has three different colored ribbons: light blue, crimson, and royal blue. This breast gem looks fantastic in all three colors, with a high level of workmanship and polishing.
This exquisitely created breast jewel is composed of the highest quality materials. You can proudly wear it to lodge functions and investiture ceremonies. On the back, there is a stickpin fitting attachment.
We are Masonic Supplies and we have a wide range of Masonic Regalia Products. We Supply all degrees of Masonry Accessories. Visit our Site to get a discount on your favorite products.
You can also visit our USA Masonry Shop.