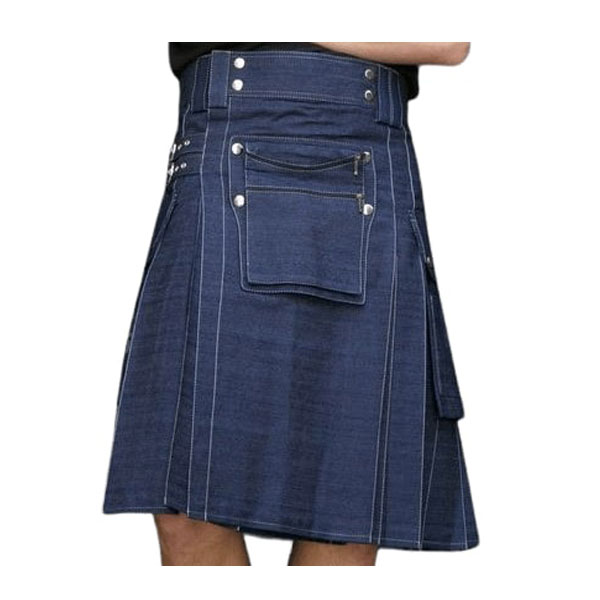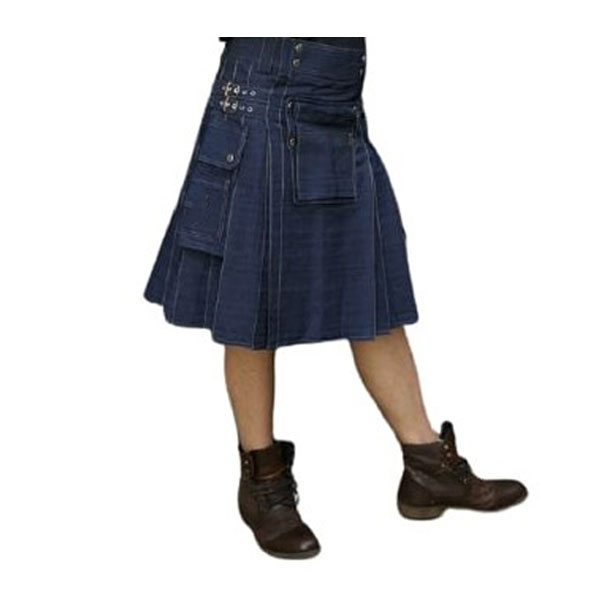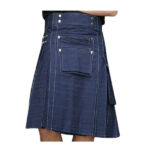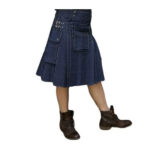 Men Denim Kilt
£80.00
Type: Fashion/Scottish/Highland

Fastening: Buttons

Side Pockets: Flapped with Buttons
Compare
Compare
Description
Men Denim kilt
Men Denim kilt
Features:
Material is Cotton

The fabric of kilt is Denim

Style is Utility

Type is Fashion/Scottish/Highland

Fastening: Buttons

Side Pockets: Flapped with Buttons

Straps/Stripe: Leather

Decorated: Studs/Straps/D-Rings/Hooks

Hardware: Chrome

Adjustability: 1″ Downwards

Size: Made to Order
Denim is a versatile fabric that people wear on all occasions. If you are a person who loves to wear denim jeans then you are definitely going to love our Men's denim kilts collection as well. Denim Kilt is specially designed for lovers of denim who perform heavy-duty jobs. It is one of the best Men Denim kilt styles. These are very durable that can withstand any circumstances. You can wear them to perform any type of job without worrying about the wear-and-tear. Our experience kilt-makers have designed in such a way that you can also wear them in your formal gatherings as well. You can buy our Men Denim kilts at the most reasonable prices. We have various styles of these kilts like; Denim Utility kilt and denim hybrid kilt. All the hardware used on these kilts is purely rust-free and heavy-duty.
There are various Men Denim colors available on this page which you can buy for yourself.
So, We are London Regalia UK and we have a wide range of Masonic Regalia Products. We Supply all degrees of Masonry Accessories. Visit our Site to get a discount on your favorite products.
You can also visit our USA Masonry Shop.