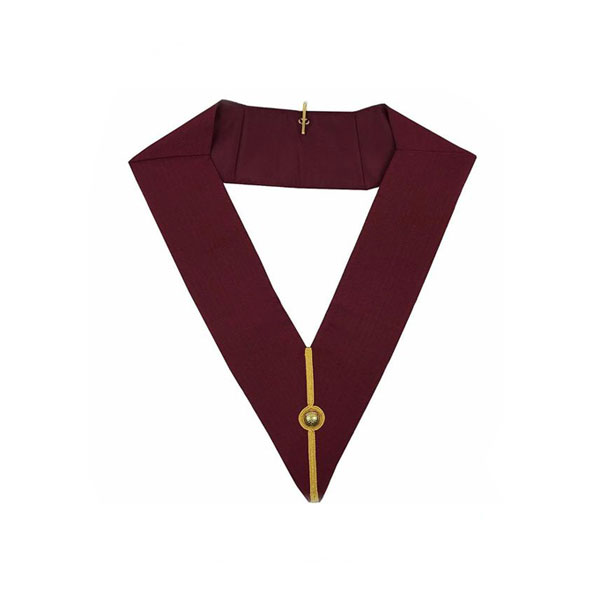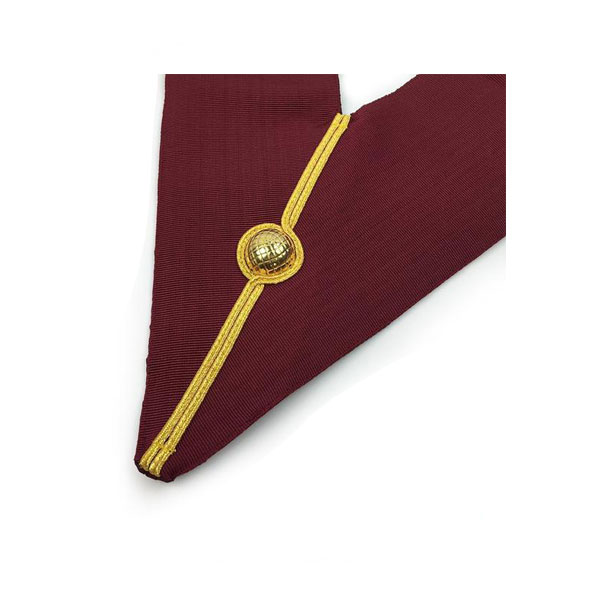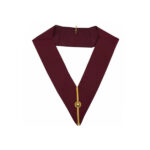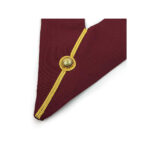 Royal Arch Officers Collar | Masonic Supplies
£18.35
It is fully covered and has a gold braid and a button.

Swivel clip for attaching your officer's collar jewel

gold parrot clasp at the base for fitting of collar emblem.

Metal hood stitched for collar attachment 
Compare
Compare
Description
Royal Arch Officers Collar
Royal Arch Officers Collar
Features:
High Quality Royal Arch Chapter Collar

Well padded and quality backing

It is fully cover and has a gold braid and a button.

Swivel clip for attaching your officer's collar jewel

gold parrot clasp at the base for fitting of collar emblem.

Metal hood stitched for collar attachment 

The Ribbon Width is 10cm

Standard Quality
Description:
This is a one of a kind hand sewn Royal Arch Officers' Collar. This product is manufacture with the greatest level of craftsmanship. The collar contains a stitched metal hook for attachment to the collar as well as a swivel clip for gem attachment. This collar is constructed of high quality, lovely ribbon.
Do you need to replace lodge officers' collars or need one for your appointment? We have Royal Arch Officers Collars at a cheap price. The V-Neck design of this masonic collar piece is enhance by the red color moire pattern. It ensures a suitable fit for your masonic gear.
We are Masonic Supplies and we have a wide range of Masonic Regalia Products. We Supply all degrees of Masonry Accessories. Visit our Site to get a discount on your favorite products.
You can also visit our USA Masonry Shop.