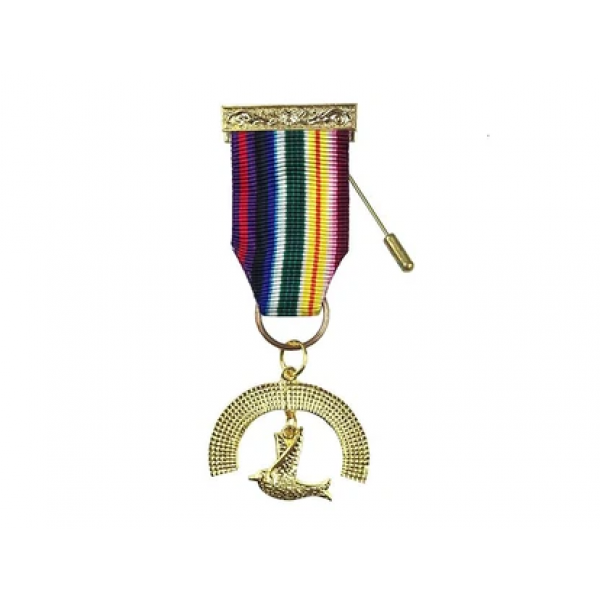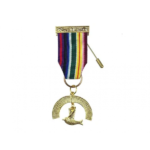 Royal Ark Mariner Members Breast Jewels
£25.00
Jewel has a stickpin fitting on the back

Gilt or Silver plated.

The ribbon is wide about 25 mm

The Size approx: 3,4 x 11 cm
Compare
Compare
Description
Royal Ark Mariner Members Breast Jewel Gold Platted
Masonic Breast Jewels and Regalia – Royal Ark Mariner Members Breast Jewels Gold Platted
Features:
The Finest quality breast jewel

Polished to a high degree

Excellent quality and detail

Jewel has a stickpin fitting on the back

Gilt or Silver plated.

The ribbon is wide about 25 mm

The Size approx: 3,4 x 11 cm

Quality guaranteed
Description:
A member breast gem is worn by the Royal Ark Mariner degree Freemasons. The centerpiece, top bar, and pendant are all plated in gold. It includes a pocket slider to let you fit the jewel inside your jacket pocket. The Ribbon with multicolored stripes and a stickpin that attaches to the back of the jewel. This jewel piece complements your outfit, which is make to a high standard with polished gold plating. Your jewel will be engrave at no extra charge.
The Royal Ark Mariner PCN Breast Jewel is composed of high quality metal that has been highly polished with a gold base finish. The Masonic brothers and companions may wear this freemason breast gem with their Masonic clothing during annual ceremonies, lodge meetings, and other important freemasonry occasions.
We are Masonic Supplies and we have a wide range of Masonic Regalia Products. We Supply all degrees of Masonry Accessories. Visit our Site to get a discount on your favorite products.
You can also visit our USA Masonry Shop.