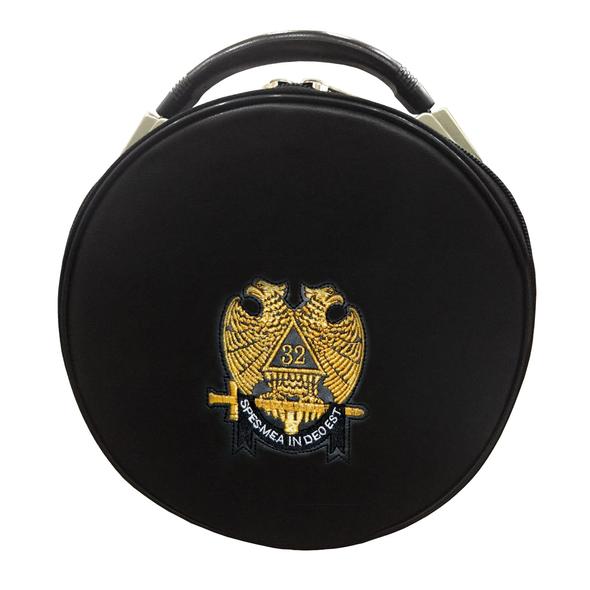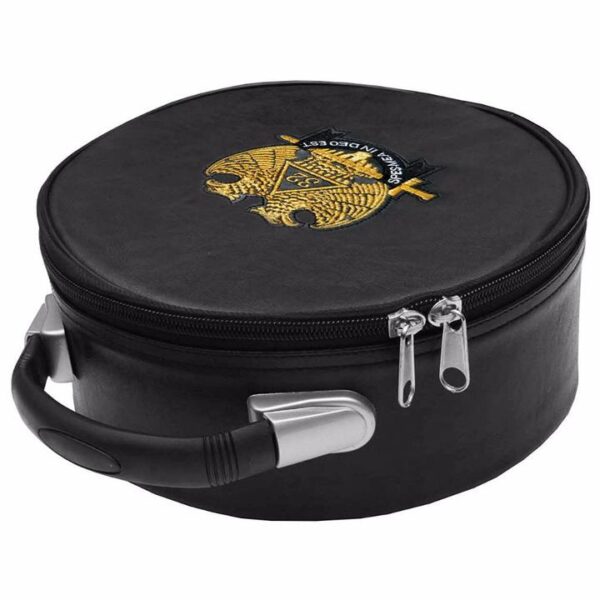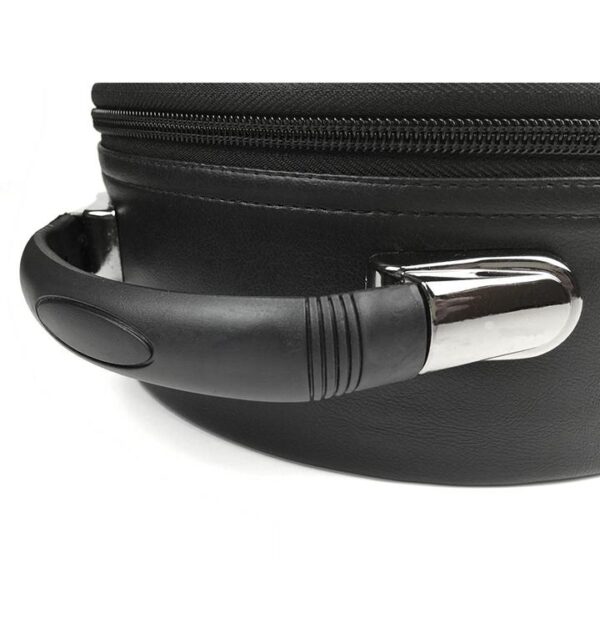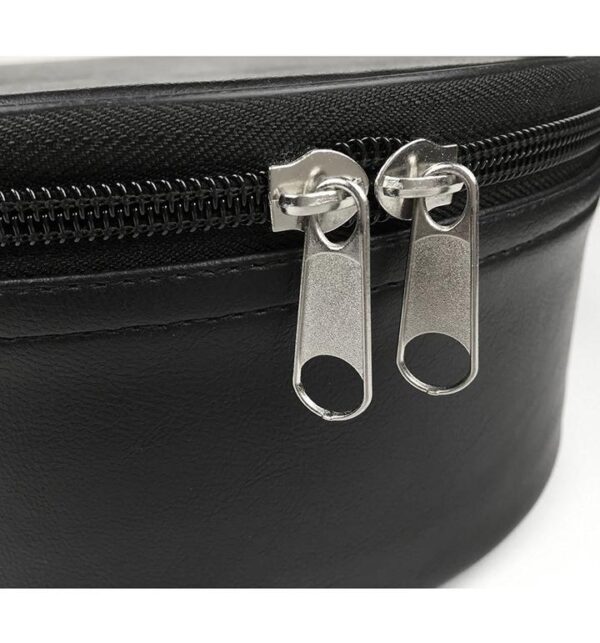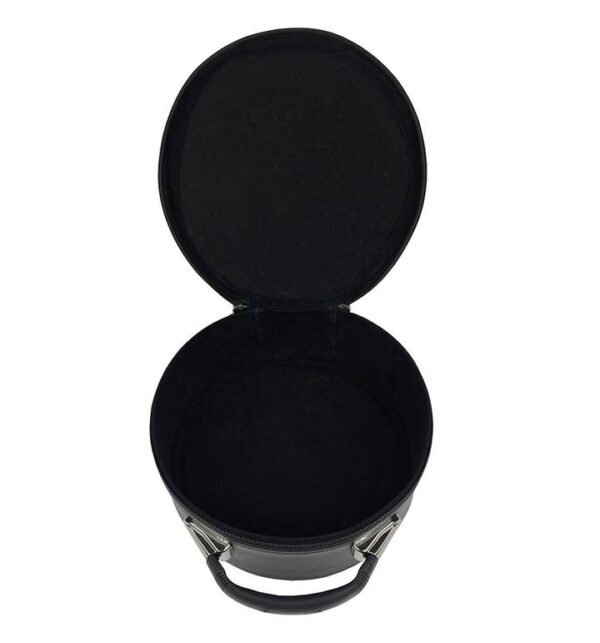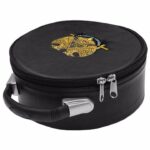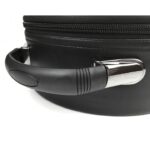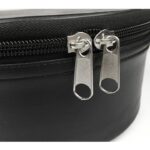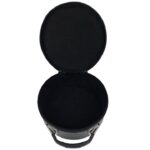 Masonic Hat – Scottish Rite 32 Degrees Hat Case
£32.00
Item: Masonic Cap case

Diameter : 22cm

Height: 10cm

Zip Opening
Compare
Compare
Description
Masonic Scottish Rite Double-Eagle 32 Degrees Hat/Cap Case
Masonic Scottish Rite Double-Eagle 32 Degrees Hat/Cap Case
Features:
Item: Masonic Cap case

Diameter : 22cm

Height: 10cm

Zip Opening

Black Imitation Leather

Size standard

Convenient to Carry and Store
Description:
Hat/Cap Case Blue Masonic Knights of the York Cross of Honour This is a new styled, imitation leather Cap case, with a design that makes it convenient to carry and store. Strength and durability are provided by fully stitched seams. This apron case is currently available in imitation leather in Black, Blue, and Red. This lovely case will keep your cap safe and It is light and so it is easy to carry with you.
If you have any questions, please do not hesitate to contact us; our friendly customer service team is waiting to assist you. London Regalia is dedicated to providing the highest level of service and total customer satisfaction. Add it to your Wish List to stay up to date on the latest deals and discounts.
We are Masonic Supplies and we have a wide range of Masonic Regalia Products. We Supply all degrees of Masonry Accessories. Visit our Site to get a discount on your favorite products.
You can also visit our USA Masonry Shop.