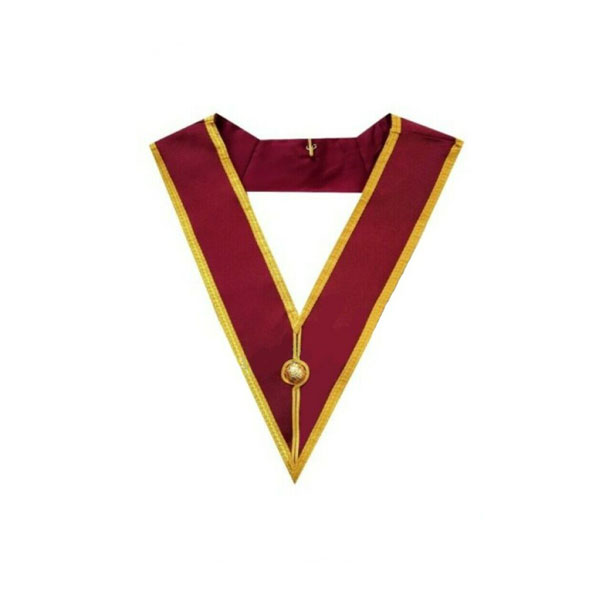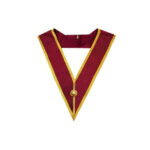 RSM Grand Officer Collar | Masonic Regalia
£20.03
Thick gold braiding

Beautiful moire patterned collar

Swivel clip for jewel attachment

Rear slider for securing under the jacket collar
Compare
Compare
Description
RSM Grand Officer Collar
Collar – RSM Grand Officer Collar
Features:
Collar with a Beautifully Tailored Fit

Gold Piping of the Highest Quality

Thick gold braiding

Beautiful moire patterned collar

Swivel clip for jewel attachment

Rear slider for securing under the jacket collar

Edging in gold and the center dome

Metal Swivel jewel clip with gilt

4 inch wide Ribbon

Well Padded for Comfort
Description:
The Grand Officer's collar is fully lined and has a gold braid and buttons. At the base, there is a gold parrot clasp for attaching the collar emblem.
This collar is worn by Freemasons at important events and festivals. All of our goods are make with the highest quality materials. Wearing this collar and creating a good impression at a lodge might make you feel quite comfortable. You can also give this to your fellow Freemasons. On the other hand, we have a committed staff of production designers and shippers who work relentlessly to deliver high-quality regalia on time. Above all, we have all of the degrees and insignia from the constitution.
We are Masonic Supplies and we have a wide range of Masonic Regalia Products. We Supply all degrees of Masonry Accessories. Visit our Site to get a discount on your favorite products.
You can also visit our USA Masonry Shop.