The Diet of The Knights Templar
London Regalia
The Diet of The Knights Templar
Knight templars follow rules and regulations. They strictly follow these rules. The rules were many, and various. Bérnard de Clairvaux assisted in the development of a long and complicated series of rules that regulated the knights' lives. The Primitive Rule of the Templars was the name given to this rulebook. 
The knight templars took proper and particular diet. The diet will include eating a lot of fruits, vegetables, and dried legumes, as well as eating fish instead of meat and drinking wine combined with aloe pulp in moderation. Knights were required to eat as a group but in silence. They had to ask for the salt to be transferred "quietly and privately" if they wanted it.
The knights ate more spartan, vegetable-filled meals on Mondays, Wednesdays, and Saturdays. Just three days a week did the knights eat meat. On Sundays, everybody ate meat, they allowed eating a roast animal for both lunch and dinner. They grew fruits and vegetables in their gardens, especially figs, almonds, olives, etc.
These nutritious foods were most likely include in their meals as well. On Friday no one eats the egg, milk, or other animal products. In every meal or prayer, they wash their hands. Because no infection spread.
Their eating habits may have kept them in good health. This military order had many members who lived to be well over 60 years old. They were more likely to die at the hands of their enemies than from disease.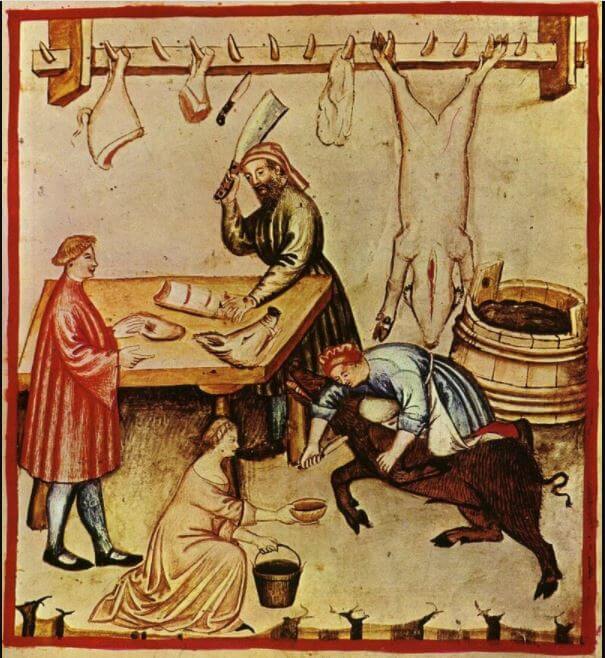 Tags: Masonic aprons, York Rite
Masonic Supplies also has a wide variety of Masonic Regalia, Masonic Supplies, Blue Lodge Regalia, Kilts and apparels, Masonic Aprons, York Rite Regalia, OES Regalia and many more.