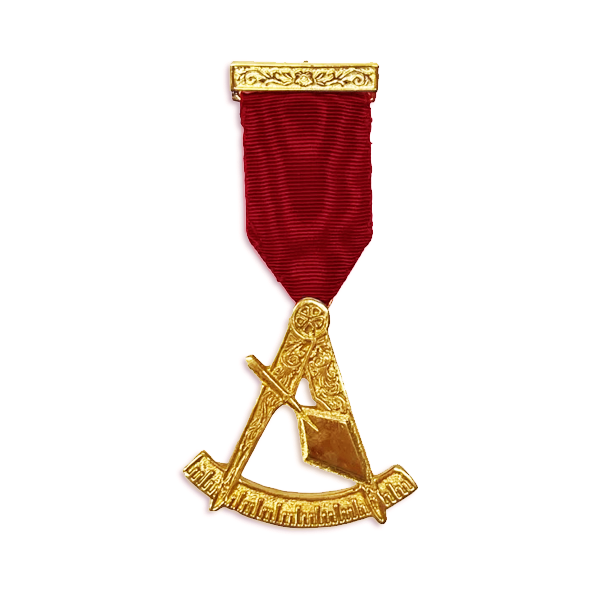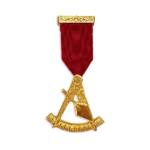 Past Master Breast Jewels | Masonic Supplies
£50.00
Trowel & Arc, that is attached with a hanging dark red ribbon

Gilt Breast Jewel with stick pin attachment

Even surface polished all sides

Long-lasting and smooth finish
Compare
Compare
Description
Past Master Breast Jewels
The Past Master Breast Jewels
Features:
The Maroon silk ribbon 

Adorned with a gold plated; emblem composed of Compass

Trowel & Arc; that is attached with a hanging dark red ribbon

Gilt Breast Jewel with stick pin attachment

Even surface polished all sides

Long lasting and the smooth finish

It is Polished to a high standard

Stickpin fitting; on the back
Description:
London Regalia is well know; for its exceptional innovation. We provide you an accurately crafted Royal and Select Masters Past Masters Breast Jewel for prestigious Past Masters at the lodge; in keeping with our standards of originality and precision.
We are offering you the highest quality breast jewel, which includes a maroon ribbon; a professionally metal gilded jewel; and a robust stickpin fitting on the back. Our professional employees have created this gorgeous breast jewel in a very elegant manner; with an outstanding level of detailing and finishing; and this basic breast jewel is ideal for any Freemason.
We are Masonic Supplies and we have a wide range of Masonic Regalia Products. We Supply all degrees of Masonry Accessories. Visit our Site to get a discount on your favorite products.
You can also visit our USA Masonry Shop.